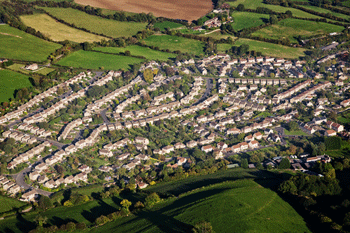 Councils have criticised proposed changes to government planning policy after 'social rent' homes were dropped from the definition of affordable housing.
The Local Government Association (LGA) said the proposed revision to the National Planning Policy Framework (NPPF) could see social housing being eliminated altogether.
Figures show that in 2016/17, only 2.48% of new homes were designated for social rent – down from 3.59% of all homes built the year previously.
Cllr Judith Blake, LGA housing spokesperson, said: 'It's essential that the Government ensure social rent is included in the definition of affordable housing in the upcoming changes to planning policy, but more widely, the imminent Social Housing Green Paper is a real opportunity to give councils the tools they need to trigger the renaissance in council housebuilding we desperately need.
'All councils should be able to borrow to build, not just a select few, and the Government should take steps to allow this as soon as possible. In addition, councils should be able to keep 100% of the receipts of the homes that are sold and adapt discounts locally to ensure a steady supply of genuinely affordable homes in our area.'