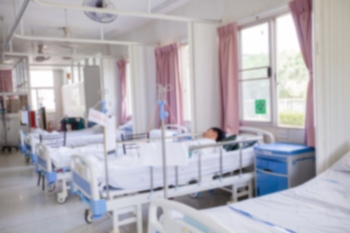 Councils 'broadly support' the focus of the Health and Care Bill introduced into Parliament on improving the health and wellbeing of the population, says the Local Government Association (LGA).
Chairman of the LGA's Community Wellbeing Board Cllr David Fothergill said councils also support the duty of bodies to take population health and wellbeing into account in making decisions.
He said local authorities were also 'strongly in favour of the duty to engage with patients, carers and representatives and hope and expect that there will be further guidance to help bring this to fruition'.
The requirement for NHS integrated commissioning boards and local authorities to set up a health and care partnership with responsibility for producing an integrated care strategy is 'helpful', according to Cllr Fothergill. He also welcomed the Bill's recognition of the 'importance of Health and Wellbeing Boards and the health and wellbeing strategies and joint strategic needs assessment they produce, to improve the health and wellbeing of their populations'.
Cllr Fothergill urged the Government to co-produce regulations and guidance in partnership with local government and the NHS, 'to ensure that the intentions set out in the White Paper are realised – for most services to be commissioned and delivered locally and to build on existing successful arrangements'.
He said the provisions for assuring local authorities' adult social care functions set out a new role for the Care Quality Commission (CQC) and the Secretary of State in the review and performance assessment of councils.
'We are working closely with the CQC, the department and other partners to ensure the assurance process is proportionate, includes a clear and continuous role for existing sector-led improvement work, and takes account of the significant financial pressures facing adult social care', he added.
But he said councils had concerns about the power of the secretary of state to call in NHS reconfiguration proposals 'and strongly contend that the role of local health overview and scrutiny committees in these matters should not be undermined'.
CIPFA's health and social care policy manager Dr Eleanor Roy said the extent and scope of secretary of state powers 'remain a concern, particularly the role of CQC and the Secretary of State in assuring adult social care services'.
She said that while the Bill 'represents the next step on the road to integration and a welcome focus on population health and wellbeing, it is disappointing that it remains shrouded by concerns across the health and care sector'.
'Clarity is needed on the intended interaction between the integrated commissioning boards and integrated care partnerships – 'to avoid the risk of NHS "domination" of Integrated Care Systems in some areas, as noted by the Health and Social Care Committee's report', she added.