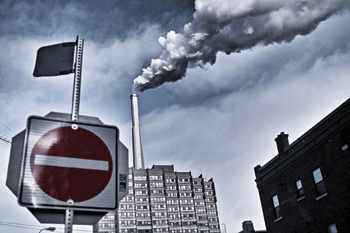 Councils across the country will be awarded a share of a nearly £4m funding scheme designed to help combat air quality locally, the Government has announced.
The £3.7m Air Quality Grant programme will help local authorities clean up the air in their areas, creating a better environment and improving health outcomes.
The programme, which has awarded £52m since it was started in 1997, will this year focus on supporting schemes set up to tackle nitrogen dioxide levels.
'Tackling poor air quality is a priority for the government and we are working closely with local authorities so they can play a crucial role in this,' said environment minister Therese Coffey.
'I was delighted at the broad range of ideas submitted, from using the latest technology to promoting cleaner taxis and increasing the uptake of electric vehicles, and these projects will help to improve the quality of life for people who live and work in our towns and cities, both now and in the future.'
The projects that will receive funding in the 2016/17 period include electric vehicle charging and infrastructure improvements and an electric vehicle car club in East Herts (£163,100), and a Clean Air Zone study by Bristol and South Gloucestershire councils (£498,600).
Transport Minister John Hayes said: 'We are determined to cut emissions and improve air quality for communities across the country; as a father of two, I would want no less for any family than I'd want for my own.
'These grants will help councils take significant practical steps to clean up the air and to improve communal wellbeing in their area.
'This good work will sit alongside the government's draft air quality plan which will be published in the spring.'