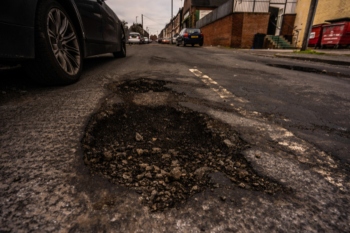 Councils have been allocated £500m from the Government's £2.5bn Potholes Fund.
The funding - originally announced in the 2020 Budget - will fix the equivalent of 10 million potholes across the country.
The funding has been welcomed by the AA, but the motoring group also warned it would not be enough to deliver the required improvements to the local road network.
Jack Cousens, head of roads policy for the AA, said: 'Last month, just 15% of our members told us that residential roads were in a good condition with drivers in the North West, South East and East Midlands giving their streets the lowest ratings.
'Patching up roads may seem like a quick fix, but in reality, it is just a sticking plaster. In order for roads to remain safe and smooth, they need completely resurfacing.'
Transport minister, Baroness Vere, said: 'The funding allocated today will help councils ensure roads in their area are kept up to standard, and that the potholes that blight road users can be dealt with promptly.'
A survey for National Pothole Day last month found more than eight out of ten local authorities say the pothole crisis has worsened over the last five years.