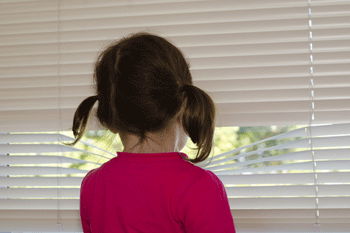 More than 6,000 children in England have been reported as at risk of sexual exploitation since the beginning of 2013, an investigation claims.
Figures disclosed by local authorities across the county and seen by Channel 4 suggest over 6,300 children were referred to social services for being vulnerable to exploitation.
The news prompted calls for professionals to 'take action' as soon as they suspect a child is being groomed.
The news followed shocking reports of exploitation in Rotherham, where at least 1,400 local children are thought to have been sexually exploited between 1997 and 2013. An investigation into the borough prompted the resignation of a number of staff including the council leader and police and crime commissioner.
This latest wave of figures suggests 3,009 children across England were referred to social services or were already known to them during the first half of 2014.
Responding to the news Jon Brown, NSPCC lead for tackling sexual abuse said: 'These figures quite clearly underline the concern that child sexual exploitation is a widespread and growing problem which threatens communities across the UK.
'If we are to tackle this pernicious problem there has to be action on several fronts. Professionals in the field have to work together and take action as soon as they suspect a child is being groomed. Vulnerable children who could become targets must be educated about the huge risks and parents should be on alert for danger signs, for example, their children suddenly having a new phone or gifts and being driven around by older men or undergoing dramatic changes in behaviour.
'While sexual exploitation is a high profile crime we must also remember that many other children are being abused behind closed doors by someone they know. Every year police forces in England and Wales deal with over 20,000 reported sex crimes against children. Many of these are primary school age and so are too young to help themselves,' Brown added.
Speaking to Channel 4, Ann Coffey, the Labour MP who is chairing an inquiry into child abuse, said sexual exploitation had been 'under-identified for a very long time'.
'Agencies are being much more proactive in going out and identifying children at risk of sexual exploitation and hopefully intervening before that sexual exploitation and the trauma that it causes children occurs,' Coffey added.
Alan Wood, president of the Association of Directors of Children's Services, said: 'For our part, as leaders of local services, we know just how complex the work of disrupting and prosecuting child sexual exploitation is. Engaging vulnerable young people at risk of CSE is challenging but there are some very positive examples of joint working between local councils, the police, health and schools to address risky behaviour before destructive relationships form. Authorities are already sharing experiences and working together with partners to find new and different ways to prevent abuse from occurring in the first place.
'We believe a national publicity campaign also required to urgently raise awareness of this issue because safeguarding is everybody's business. Changes in practice and policy will never be enough unless we take steps to tackle the social, cultural and moral issues surrounding the root causes of CSE and the casual acceptance of degrading and over sexualised representations of children, young people and women in our society today.'