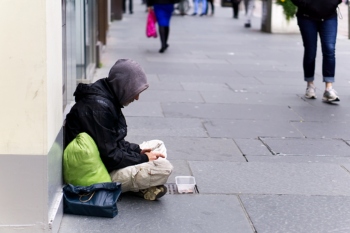 Fifteen local authorities have now joined a new network to help tackle homelessness.
The What Works Community, created by the Centre for Homelessness Impact, has been set up to support local areas to improve their response to homelessness issues using robust evidence and data.
Five councils will take part in the Evidence Accelerator arm of the programme and will receive expert guidance on how best to decrease the use of temporary accommodation in their local area.
The other 11 councils have joined the Evidence Academy to achieve a broad understanding of knowledge about data and evidence in the field of homelessness.
Dr Ligia Teixeira, founding chief executive of the Centre for Homelessness Impact, said: 'We are delighted to welcome the 2021 cohort of local authorities to the What Works Community Programme, and look forward to supporting them to build capacity to use evidence.
'The needs of local authorities are as varied as the communities they represent and we're excited to be working with a variety of new councils who bring unique challenges to the table.
'What they all have in common is their commitment to improving the lives of their citizens and an understanding that making more effective use of data and evidence can aid them in their goals.'
The 15 councils join the three founding local authorities on the programme: Southend-on-Sea, East Ayrshire and Pembrokeshire.
Cllr Sandra Macdonald, Aberdeen City Council's housing spokeswoman, said: 'We have joined the What Works Community as part of a strong commitment to reduce homelessness, and the use of temporary accommodation, across Aberdeen.'