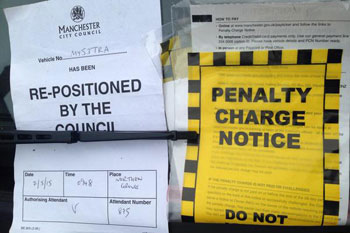 Council leaders have hit back at accusations that they have profited from excessive car parking charges.
Responding to a report by the RAC Foundation, Local Government Association transport spokesman Judith Blake said income from on-street charges was spent on running parking services and projects including road repairs and subsidised bus travel.
The RAC Foundation said 353 local councils in England generated a £756m surplus this year -- a 9% increase on 2014/15 when they made £693m more than they spent.
But Cllr Blake rejected the charge that councils make a profit from parking.
She said: 'Income from on-street parking charges is spent on running parking services and surpluses are spent on essential transport projects, such as tackling the £12bn roads repair backlog, creating new parking spaces and providing subsidised bus travel for children or elderly residents.
'Councils are on the side of hard-pressed motorists, shoppers and businesses but have to try and strike a balance when setting parking charges to ensure there are spaces available for everyone at all times of the day and we can keep traffic moving.
'The growing demand for parking from traffic increases on our roads means parking services are playing an increasingly important role in reducing congestion and keeping pedestrians and motorists safe.'