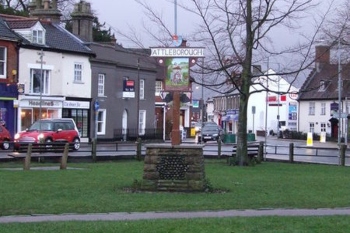 Attleborough Town Council has issued a 'profound and unreserved' apology to two councillors that were falsely accused of bullying and harassment.
Miles Hubbard, a Unite regional officer, had written to the council chair warning of a 'systematic and sustained campaign of bullying' against council staff.
The council then passed an unlawful motion to remove Cllr Taila Taylor and Cllr Edward Tyrer from their positions and banned then from being re-appointed for two years.
However, the council has now said the allegations were falsely made as part of a malicious campaign to remove the two councillors from their posts.
In a statement it said: 'The council would like to make it clear that both Cllr Taylor and Cllr Tyrer have never been found to have harassed, bullied or intimidated fellow councillors, staff and employees of the council and the council sincerely apologises for their hurt, suffering and stress that has been caused to both Cllrs.'
The council has reinstated their positions and has agreed to pay their legal costs and compensation.
Mr Hubbard said: 'It is the legitimate role of a trade union to defend its members when they raise serious allegations.'
'We note that the complaints of bullying of our members have never been satisfactorily resolved by the town council. In fact, the statement issued by the council says they have decided not to even investigate. To refuse to even investigate leaves a stench of political interference which won't go away.'