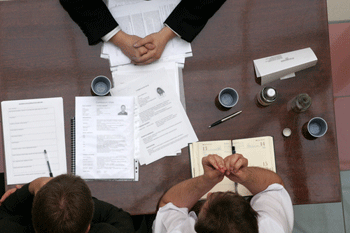 A councillor has called for Buckinghamshire's local authorities to 'get round the table' and discuss a unitary future for the county.
Cllr Janet Blake of Aylesbury Vale District Council (AVDC) said: 'There's no doubt that our residents and communities are not getting the best deal under the current two tier system, where county and district councils deliver different services.'
'It's not cost effective and lends itself to duplication and confusion,' she added.
The councillor's comments come not long after the county council's outgoing chief executive, Cllr Chris Williams, called for a 'wholesale shake-up' and the conversion of Bucks CC into a unitary authority.
'I love Buckinghamshire County Council,' he said, 'but long for the day when I hear it is being scrapped.'
AVDC commissioned an LG Futures Report last year which concluded that two unitary authorities for Bucks - north and south - was a viable option.
The proposed model would see a unitary authority in the north providing district and county services for residents of the Vale. A southern unitary would do the same for the rest of the county.
'We shared this report with other district leaders in the county but found there was no appetite to progress discussions,' Cllr Blake said.
'As a councillor for both the county and the Vale, I truly believe that having two unitaries in Bucks is the way forward. Whatever the outcome, I'd urge leaders to start talking.'
A spokesperson for Buckinghamshire welcomed Cllr Blake's call for a debate on this question, but cautioned that all options must be considered carefully.
'It is important that all options are discussed and have business cases developed which are objectively reviewed,' they said.
'Any proposals must consider all parts of Buckinghamshire and ensure that whatever option is eventually chosen delivers the maximum potential savings to Council Tax payers, has strong local working with our Town and Parish Councils and, importantly, is financially viable into the medium term.
'A great deal has changed since AVDC's original paper was drawn up last year and we would need to revisit all assumptions with District colleagues and other partners.'
Leader of the council, Martin Tett, commented: 'In my opinion the key thing is not protecting existing structures, be they district boundaries or a county organisation.
'We should come together to design an entirely new council structure for the whole of Buckinghamshire that delivers the best value to its residents, whilst continuing to protect the most vulnerable in our society.'