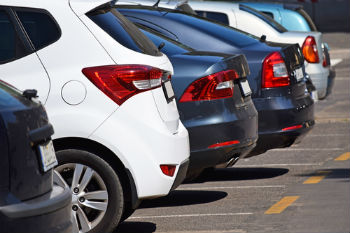 Hull City Council employees are staging a demonstration today over the council's decision to withdraw their free parking passes.
The new charges, described as 'outrageous' by the public sector union Unite, affect around 130 employees who have to use their own cars for work.
Unite members have withdrawn the use of their personal cars since 1 January in protest at the council's decision.
The union is calling for the charging policy to be rescinded. They also demand that parking remains free for those carrying out vital council duties.
'The council's harsh decision has hit members who are social workers and have to make visits to families across the region; staff who work with foster families; and housing officers who are all required to use their personal cars for work,' said Unite regional officer Dave Monaghan.
'Considering they lost a £1,200 allowance for this in 2004, to suddenly charge them to park to do their job is outrageous.'
The council has offered a 66.6% discount on the £30.75 per month charge now in place for a parking pass.
Mr Monaghan said Unite members will be consulted on this offer, but he reported that the union would be recommending they reject it.
'We want the essential car users to continue to have free parking at the council's Kenworthy House and Warehouse 9 sites in the city,' he said.
The council has been approached for comment.