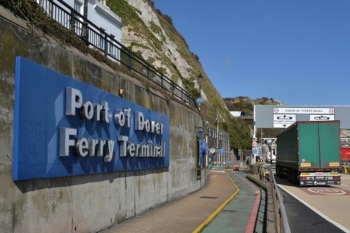 The leader of Dover District Council has warned he won't hesitate to declare a major incident if the town faces gridlock this weekend.
In an open letter, Cllr Trevor Bartlett said that while Dover port would be under severe pressure this Easter weekend, the council would 'not tolerate another weekend of gridlock'.
He said action would include taking effective action to keep key junctions and roundabouts clear, and penalising HGV drivers using Dover town centre as a rat run.
The letter said: 'We will be monitoring the situation closely throughout the weekend and I will not hesitate to authorise DDC Officers to declare a major incident if we see signs of the sort of congestion witnessed last weekend.
'Declaring a major incident would force the issue and trigger a more robust response.