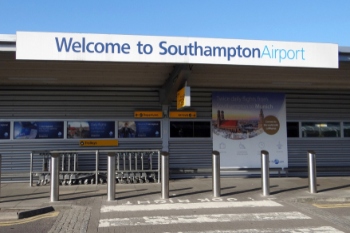 A planned extension of Southampton Airport's runway is set to go ahead after the failure of an attempt to appeal a court's decision on the controversial move.
The Court of Appeal has upheld Eastleigh Borough Council's decision to approve plans for the expansion of the runway by 164m.
The court refused the application made by Group Opposed to the Expansion of Southampton Airport (GOESA) Ltd for permission to appeal the decision and concluded that none of the grounds of appeal had a real prospect of success.
The campaigners reportedly claimed permission was 'unlawfully granted'. Council leader Keith House said: 'This is good news to get this issue resolved and supports the decision made by the Council to permit Southampton International Airport Ltd's application.'
He added: 'It's important we were able to support the airport and its future, and also help to grow jobs for the economy in these tough times. We now look forward to working with Southampton Airport as they start work on their scheme.'
Responding to the decision, Airport eXpansion Opposition Southampton, another group opposed to the expansion, said they were 'disappointed' by the decision.
'Our main concern is for the changing climate and local people who will end up suffering a lot more aircraft noise,' a spokesperson said.
'We call on the airport to genuinely engage with the people who will be affected, and to do everything they can to encourage airlines to use less noisy jets.
'We also call on them to be honest about flying's damaging effects on the climate (which extend far beyond the "direct operations" they are promising to make "net zero") and the implausibility of "green" aviation being available on a large enough scale in time to avert climate catastrophe.'