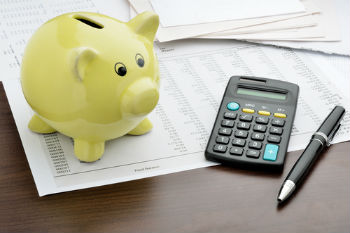 A council has warned staff that it may have to introduce one days' mandatory unpaid leave in order to deal with 'severe financial pressures'.
Northamptonshire County Council emailed staff last month informing them that those earning over £18,500 may have to take unpaid leave if 'other financial options' are not discovered.
The unpaid leave provision was negotiated with the trade unions GMB and Unison as part of this year's local pay bargaining and is only to be exercised in 'exceptional financial circumstances'.
The council warned in its email that 'we now potentially find ourselves in' these exceptional circumstances.
Council leader Heather Smith wrote to the secretary of state for communities and local government Sajid Javid on 12th September to call for an urgent review of the current funding formula warning it did not take into account today's demand levels and population data.
Cllr Smith said that if Northamptonshire CC were to receive the same funding per head of population as East Sussex County Council, which has a smaller population, it would receive an extra £115m to spend on local services every year. This equates to an additional £159 per person.
She noted that since 2010 the council had delivered savings and efficiencies totalling £376m, but warned 'this still isn't enough.'
'We are working incredibly hard to manage the severe financial pressures but we need an urgent review of the Government's funding formula for local councils to ensure we get a fair deal for residents and put us in a stronger position to protect frontline services as much as possible,' said Cllr Smith.
It is against this background that the council has decided to consider activating the mandatory unpaid leave provision.
The email was sent out before 30th September and if the council decide in October to bring in unpaid leave, it will come into force 27th December.
'In summary, if we are able to find other financial options which will contribute to our savings, then we will immediately review this option,' the email concluded.
'Our strong preference is not to implement unpaid leave.'
Chief executive of the council, Dr Paul Blantern, has resigned after speaking out about the county's dire financial position.