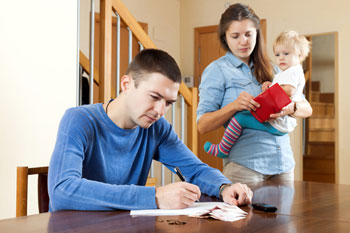 One of the councils piloting the roll-out of Universal Credit has warned it has 'deep concerns' over the scheme.
Great Yarmouth Borough Council has written to Damian Green, work and pensions secretary, calling for an urgent investigation into the impact of Universal Credit on its residents.
The letter warns that the way the process is managed has caused major concerns for landlords and councillors, and 'unnecessary' stress for claimants.
The letter states: 'For a range of reasons, Universal Credit claims are taking longer than originally expected to process - eight weeks or more. Delayed payments mean that private landlords are facing tough decisions to start eviction processes, and some have now suggested they will not be interested in taking any new tenants who are in receipt of Universal Credit.'
It argues that unless the DWP can improve communication with landlords, the housing benefit element of Universal Credit should be 'immediately suspended'.
It also calls for homeless applicants to be excluded from the scheme. 'Given that, by their nature, homeless applicants tend to be the most vulnerable people in society and often have complex needs, there is a strong argument for this group to be excluded from at least the housing costs element of the scheme', it said.