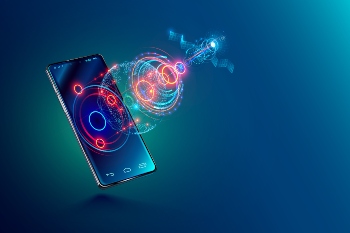 Leeds City Council has become the first to adopt a satellite-enabled app to tackle social isolation and loneliness in urban areas.
Frontline workers will be able to register on the app when they see signs people may be experiencing social isolation such as curtains that always remain shut or rubbish dumped in the garden.
The technology will then generate a a heat spot on a web-based map of the city, pinpointing streets and homes where people might welcome assistance of some kind.
Dr Graham Turnock, chief executive of the UK Space Agency, said: 'This application channels the power of space to help locate and give a helping hand to people in need of help. It may rely on satellite data, but its real power comes from the altruism of its users.
'Social support is incredibly important in times of stress, and I am delighted that this application we have backed is going to help lift people out of solitude and isolation.'
Jon Hindley, public health localities and primary care team at Leeds City Council, added: 'Care View has allowed us a window into the sometimes lonely and isolated world of vulnerable citizens within our poorest neighbourhoods. This has been the catalyst to help people we wouldn't have otherwise known about to reconnect with their communities, improve their health and keep it that way.'