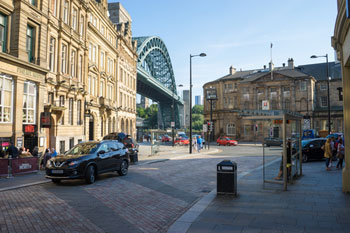 A council has apologised after a data protection breach revealed the personal details of thousands of people involved in the adoption process.
A member of Newcastle City Council's adoption team accidentally emailed a spreadsheet containing private information about 2,743 individuals to 77 people last month.
The spreadsheet comprised of information about current and former adoptees, parents and the social workers who had been involved with these families.
The local authority has launched an investigation into the breach and contacted all of the email's recipients to request they delete the information to prevent further circulation.
They are also working to contact all those affected and are offering counselling services to assist anyone involved.
'I am truly sorry for the distress caused to all those affected,' said director of people, Ewen Weir.
'We will work closely with the affected families and individuals to support them at this trying time.
'The council takes data protection and confidentiality very seriously and has acted swiftly to understand what happened and who has been affected.'
Mr Weir said the breach appeared to have been caused by human error and 'a failure to follow established procedures.'
'We are conducting a thorough review of our processes to identify what changes we can make to ensure that this never happens again,' he added.