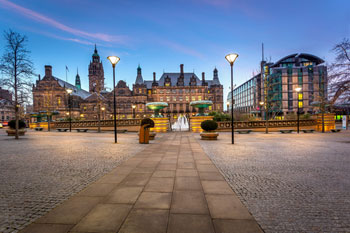 Sheffield City Council has agreed to change the start time and length of its full monthly meetings to make them more accessible to the general public.
The council has opted to move the meeting time to 5pm from 2pm, and will cut the duration time by an hour and a half.
'We want people to have the opportunity to access the democratic process, so we're making changes so more people can get involved,' said cllr Olivia Blake, deputy leader of Sheffield City Council and chair of the cross-party working group responsible for the scheme.
'We established a cross-party working group to look at how we can do things differently Not everyone is able to attend meetings in the working day or stay for the whole debate and we want to find a way to make the meetings more accessible and engaging to the public. The trial changes to the full council meetings are the start of this and we want the public's feedback on them.'
The pilot scheme will run until April 2018, when the changes will be reviewed. The council will also explore other measures to improve democracy such as options for webcasting and audio recording, reviewing the process for petitions and improving communication.