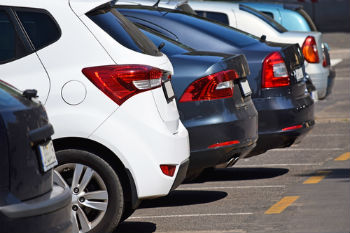 Cornwall Council has confirmed it will 'urgently review' its policy to charge people with disabilities over £3,000 for disabled parking spaces near their homes.
The council currently charges blue badge holding residents £3,300 if they want a parking space near their place of residence.
In order to provide this service the council must go through a legal process to introduce a Traffic Regulation Order. This involves a costly public consultation.
However, in a motion to the council last November, Cllr Richard Pears called on the council to review this policy.
Other councils, he argued, did not charge disabled people thousands to be able to park near their house.
The motion read: 'That Cornwall Council urgently reviews its policy of charging disabled people £3,000 to have a disabled space installed near to their accommodation.
'This is to fall in line with other authorities around the country, who charge either a notional payment to the applicant, or nothing at all.'
The council has now decided to suspend charges pending a review of the policy.
'We have a responsibility to support people to have active lives in their local community, which is why I have asked for an urgent review,' said council leader Adam Paynter.
'People with a disability should not be disadvantaged by a policy and our practice needs to be consistent with the rest of the country.'