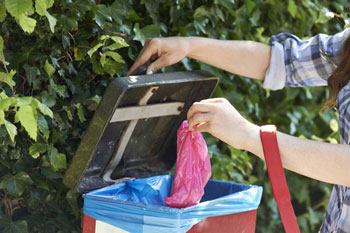 A city council is cracking down on dog fouling by fining dog walkers who are not carrying two bags.
Canterbury CC enforcement officers now have the power to hand out fixed penalty notices to dog walkers who are not adequately prepared to clear up after their pets.
Anyone walking a dog without at least two bags will be fined £80.
'As part of our approach to try and reduce dog fouling and encourage responsible dog ownership, we will be requiring people to demonstrate they have the means to clear up after their pet,' said a council spokesperson.
'As a rule of thumb, we'd expect people to be carrying at least two bags that can be used to dispose of dog excrement. If they do not have these, they could receive a fixed penalty notice.'
The council also wished to assure responsible dog walkers that their enforcement officers would approach these new powers with 'discretion and use their common sense.'
'What these powers do give us, however, is a greater ability to tackle problem areas, problem owners or blatant persistent offending through targeted campaigns and we are totally certain the public will support us in anything that has an impact in reducing dog fouling,' the spokesperson added.