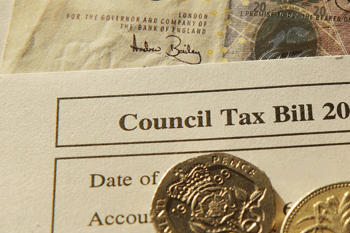 A new council tax revaluation would boost the Government's levelling up agenda, the Institute for Fiscal Studies (IFS) has said.
Marking the 30th anniversary of the 1991 property valuation that underpins council tax rates and which has remained unchanged ever since, the IFS said 'two homes that are today worth the same amount can pay substantially different amounts of tax if one has seen faster growth over the past three decades than the other'.
House prices in the north-east of England, for example, are three times as high as in 1991, but in London they have grown six-fold in that time.
The IFS said council tax was regressive, being smaller as a share of wealthier homes than poorer ones, meaning the average 4.4% increase this year will hit lower income households.
It said a revaluation now would mean 'on average, those in London and the south-east would pay more and those in the north of England would pay less – potentially contributing to the Government's levelling up agenda'.
It also said that making council tax a proportion of a property's worth would lead to an increase in their council tax bills for the richest quarter of households.