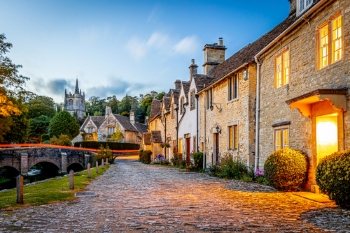 Local authorities are missing out on millions of pounds worth of council tax income because of a loophole in the business rates system, an investment company has warned.
Colliers argues that the Government's business rates system is giving many holiday home and second homeowners the opportunity to avoid paying tax by leaving open the option for them to make their properties available to rent.
Property owners who make their properties available to rent as holiday lets for 140 days of the year can claim they are a small business and as such can elect to pay business rates instead of council tax.
However, as small businesses they can claim for relief on 100% of the business rates payable if their properties have a rateable value of less than £12,000. Those properties with a rateable value between £12,000 and £15,000 are also entitled to a relief on a sliding scale in line with the Government's business rates relief policy.
Colliers acknowledges the Government has taken some steps towards closing the loophole. From April 2023 a property can only qualify for business rates if it is made available for 140 days a year and let out for short periods totalling at least 70 days.
However, the company argues that even under these rules, a second homeowner who let out their property for 10 weeks of the year would still be able to pay no tax.
The company estimates the total loss to Government from business rates relief for holiday lets in England and Wales alone is around £150m a year (2022/2023) – which it says could 'help bridge the gap in local government finances.'
John Webber, head of business rates at Colliers, commented: 'It is astonishing that little has been done by the government in the last five years to reform the system – particularly in England. This is especially extraordinary given the pressure on local authority finances, and the subsequent need for central government to fill any gaps.'