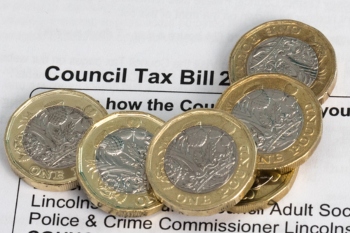 Council tax debt increased by £841m last year due to the pandemic reducing or delaying recovery action, official figures have shown.
The new figures, published by the Ministry of Housing, Communities and Local Government, show the total amount of council tax outstanding was £4.4bn as of 31 March 2021.
At the same time, the amount of non-domestic rates outstanding increased by £1.1bn since 2019-20 to £2.5bn.
Debt charity StepChange warned that councils should not use aggressive tactics to recoup council tax debt.
'While councils have a duty to pursue this unpaid tax, they also have a responsibility to ensure methods are proportionate and take into account an individual's ability to repay,' said public policy manager Adam Butler.
'Too often, this responsibility is not met, with councils still too quick to pass council tax debts to bailiffs. As these arrears are recouped, councils must ensure they do not fall back into old aggressive methods of collection, particularly for households with low incomes like those in receipt of council tax support.'
It is calling on the Government to introduce legislation to prevent bailiff action for council tax debt and for it to make the temporary increase in Hardship Funding permanent.