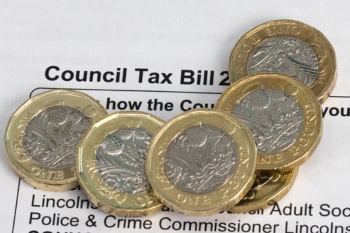 Councils will need 'additional help from taxpayers' to balance their books, the Chartered Institute of Public Finance and Accountancy (CIPFA) has warned.
The warning followed the release of figures showing an estimated council tax collection deficit totalling £509m for English authorities in 2020-21.
According to the data from the Ministry of Housing, Communities and Local Government (MHCLG), Liverpool City Council is facing a deficit of £17.7m, Leeds City Council's deficit stands at £15.9m and Brent LBC's also exceeds £15m.
As part of measures to combat the financial impact of the pandemic, the Government introduced a 75% tax income guarantee scheme and has granted dispensation to spread repayment over three years.
CIPFA chief executive officer Rob Whiteman said: 'Ultimately, this financial hole isn't as deep as it looks, but, with the Government ending COVID support at the end of June, it's hard to see how councils will be able to afford to repay the remaining deficit without additional help from taxpayers in the future.'
MHCLG permanent secretary Jeremy Pocklington said last month there were 'no plans' to extend financial support for councils, but the situation was 'under continuous review'.
Despite the overall deficit in England, 41 councils have reported a council tax collection surplus for 2020-21, standing at £4.2m for South Oxfordshire DC and £4.1m for Greenwich LBC.