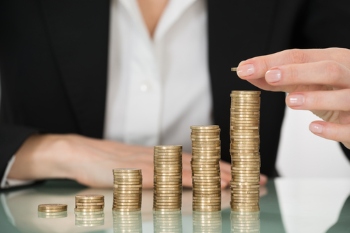 Senior pay is decided in a 'transparent way', local authority chiefs say in response to a report that the number of council staff receiving more than £100,000 increased during the pandemic.
Research by the right-wing libertarian think tank TaxPayers' Alliance (TPA) has revealed that the number of council staff receiving over £100,000 increased by 119 to at least 2,921 people during the pandemic, the most since 2013-14.
The TPA also found that 739 of these received over £150,000, 46 more than the previous year and and the highest number since the TPA began releasing the Rich List 15 years ago.
Of the 10 local authorities with the most employees receiving over £100,000, eight of them were London councils.
John O'Connell, chief executive of the TPA, said: 'Taxpayers facing a cost of living crisis want to know they are getting value for money from their local authority leadership.
'With households having suffered through the pandemic and now struggling under colossal tax bills, the country needs councils to prioritise key services without resorting to punishing tax hikes.
'These figures will allow residents to judge town hall bosses for themselves and hold their local councils to account.'
A spokesperson for the Local Government Association (LGA) said: 'Councils are large, complex organisations with sizable budgets and responsibility for more than 1,300 different statutory duties and responsibilities that make a huge difference to people's lives. It is important that the right people with the right skills and experience are retained to deliver this important work.
'Senior pay is always decided by democratically elected councillors in an open and transparent way.'