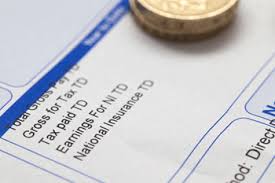 Manchester City Council has defended proposed pay rises for its managers against accusations they are inappropriate during a time of cuts.
The council is considering a range of above-inflation pay rises for its senior officers in a move they argue reflects recent changes in the responsibilities that come with their roles.
However, the union GMB has attacked the pay rises as 'inexplicable' during a time of 'savage cuts'.
'Senior officers have regularly seen their pay packets swell in the last 6 years whilst our members have faced below inflation pay awards and job insecurity while their jobs are outsourced,' GMB regional organiser Simon Walsh said.
'Manchester City Council has faced the most savage cuts since 2010 and our members have had to bear the brunt of decisions taken by national and local Government.'
According to GMB, the council has made cuts amounting to £300m a year while council staff were given a pay rise of just 1% earlier in the year.
'We find it inexplicable that Manchester City Council can find this level of funds to address senior officers pay,' Mr Walsh added.
A report from the personnel committee meeting where the proposals were discussed said the additional costs of the changes to senior salaries would be £51,467. It added this could be met from existing budgets.
Defending the decision, the council insisted the changes are 'both necessary and appropriate.'
'The council's senior officers are responsible for multi-million pound budgets and decisions which affect the lives of people who live and work in Manchester,' Cllr John Flanagan, executive member for finance, said.
'They are also charged with developing the strategies which will shape the future direction of the city.
'As such, it is essential that we can keep and attract the right quality of senior staff by having salaries which reflect the levels of responsibility they have and are in line with those available in comparable cities.'
Cllr Flanagan stressed the highest percentage increases are not pay rises but, instead, 'are re-gradings of jobs to reflect fundamental changes in the individuals' responsiblities and workloads'.
These senior managers are 'effectively in new roles.'
'We understand that such changes will never be popular, but we firmly believe they are both necessary and appropriate,' Cllr Flanagan concluded.