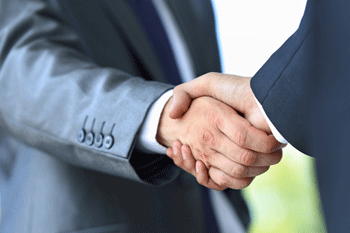 Hertfordshire County Council has signed a joint venture agreement with developers Morgan Sindall Investments to deliver an estimated 500 new properties.
The new company, known as Chalkdene Developments, will be a 50:50 partnership between the council's property company, Herts Living Ltd and Morgan Sindall Investments' subsidiary, Community Solutions for Regeneration (Hertfordshire) Limited.
Morgan Sindall Investments is a part of the construction and regeneration company, Morgan Sindall Group.
The partnership, which is contracted to be in effect for 15 years, will focus on 12 locations and have the capacity to deliver in excess of 500 properties.
It also has the potential to deliver schemes under the Government's One Public Estate initiative, a national development programme delivered by a partnership of the Local Government Association (LGA) and the cabinet office Government Property Unit (GPU).
It could also work on behalf of other public sector authorities in addition to Hertfordshire County Council.
'This win demonstrates the potential for our Investments division to become a meaningful contributor to Group profits,' said John Morgan, chief executive of Morgan Sindall Group.
'It also reflects our ability to leverage our diversified portfolio of businesses to offer our partners and customers a comprehensive solution spanning strategic partnerships and project delivery.
'We understand how important the development of new housing is for Hertfordshire and are excited to have the opportunity to work with Herts Living in achieving the council's vision.'
Steve Faber, managing director of Herts Living, commented: 'We are delighted to be working with Morgan Sindall Investments to deliver new, high quality, sustainable houses that will help the county to meet the needs of its growing population, reduce the housing shortage and provide much needed social housing and community assets.
'Doing this will also release significant capital over the long term for strategic expenditure and investment.'