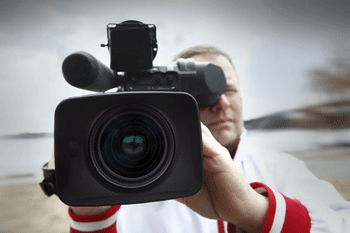 A North West council has revealed its staff will star in a behind-the-scenes documentary filmed by the BBC.
The next series of Call the Council will examine Wigan Council employees, including social workings, trading standards officers and refuse collectors.
Workers at Tameside Council were featured in the show's first two series. However, producers approached Wigan earlier this year to see if they could film the local authority's employees for the third round of the programme, which will air next year.
Among those being filmed is trading standards manager Terry Gregson, who admitted he was 'a little nervous'.
'I know my friends and family will certainly find it amusing,' he added. 'My colleagues and I are all really excited we have the opportunity to show everyone the work we do on behalf of the borough's residents.'
Leader of Wigan Council, Lord Peter Smith, described the local authority's staff as 'among the best in the country'.
'I'm extremely proud of their work and pleased the public will get the chance to see the hard work and dedication that goes into making this borough such a good place to live,' Lord Smith added.
'We're looking forward to working with the BBC. Throwing open our doors to their cameras shows we're committed to being an open, honest and transparent organisation.'
Call the Council series producer, Darrell Olsen said: 'The council has such a wealth of services and passionate workers that we can't wait to get stuck in and start capturing some of them on camera.'