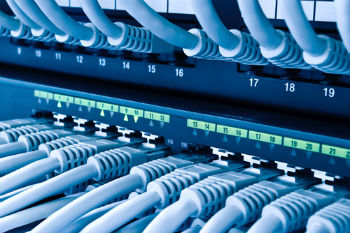 The Scottish Borders Council has signed a £92m digital services contract with CGI, which includes setting up a Scottish ICT Delivery Centre of Excellence.
The 13-year deal will create 200 new jobs in the Borders and is expected to inject over £100m into the local economy.
Council leader, David Parker, said: 'This is a landmark deal for the Scottish Borders as we join forces with one of the leading IT companies in the world to offer a once in a generation transformational opportunity for the region.
'For CGI to choose the Scottish Borders to base their second UK Service Centre is a genuinely exciting opportunity. Not only does it mean our existing ICT staff will remain in the Borders, but it will also bring a wide range of benefits and opportunities.'
The agreement will also provide a new digital platform for the council, and the unbundling of six telephone exchanges to provide schools and businesses with new high-speed broadband.