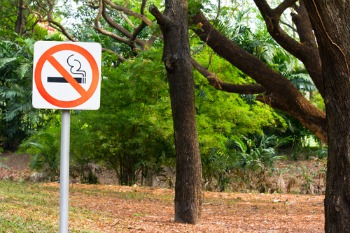 A voluntary smoking ban across 80 children's play areas has been rolled out by Oxford City Council following a successful three-month trial.
During the trial in three play areas, 88% of residents and park users backed a permanent voluntary smoking ban across all play areas.
The consultation also found 71% either agreed or strongly agreed that the voluntary ban had improved the play experience for them and their children.
Ian Brooke, the council's head of community services, said: 'The voluntary smoking ban trial was well received and we have now extended it across the city council's 80 play areas.
'Second hand smoke can have a serious impact on the health, and we want to make sure that children do not suffer from this in our facilities.'