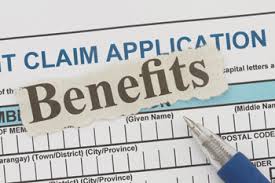 Bradford council has agreed to review more than 500 benefit applications after the local government Ombudsman found delays in the authority's appeals process.
City of Bradford Metropolitan District Council has apologised to a woman and paid her £100 after an investigation found they had delayed sending her housing benefit appeal to the First Tier Tribunal.
The woman applied to Bradford council for both housing benefit and council tax reduction. When the council refused her application, she appealed both decisions.
While the council told her she could appeal the council tax reduction to the Valuation Tribunal herself, the Local Government and Social Care Ombudsman investigation found they did not refer her housing benefit appeal to the First Tier Tribunal as the law requires.
The council said her appeal was waiting to be considered, but it was prioritising older cases leaving the woman without her right of appeal.
The investigation revealed the council had 519 housing benefit appeals waiting to be passed to the tribunal, dating back to February 2015.
'The backlog of cases has built up as a result of us focussing our resources on dealing with new claims to ensure people who need some support get paid in the first instance,' said a Bradford council spokesman.
'It is important to stress that where people apply for benefits they do receive a decision promptly. This backlog relates to appeals where people are unhappy with our decision.
'We are confident that everyone waiting who has appealed is receiving the level of benefit they are entitled to.
'However, it is important that the appeals process works in a timely fashion so that our decisions can be scrutinised independently.
'We accept the number of cases waiting to be heard by a tribunal is not acceptable and we are following the Local Government and Social Care Ombudsman's recommendation to resolve this situation.'
Ombudsman Michael King said: 'Tribunals have to deal with cases fairly and justly, and councils have a duty to help them do this, so it is not acceptable that Bradford council held up the process and withheld peoples' appeal rights.
'In situations like this, it is vital that learning from a single complaint is used to improve the public service for others.
'I am pleased Bradford council has accepted my recommendations to put things right for the woman and the many other people affected. I will be making regular checks on the council's progress to ensure the backlog of appeals is cleared in a timely manner.'