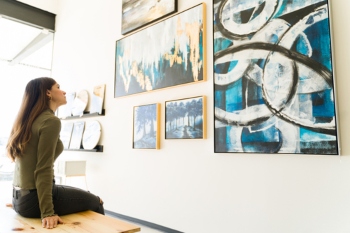 The Royal Borough of Windsor and Maidenhead has decided against plans to cut arts funding by 100% following a public consultation.
The council had proposed allocating none of its budget towards the arts but had been met by criticism from campaigners. Former prime minister Theresa May also joined calls urging councillors to 'reconsider their position'.
Following consultation, the council amended its proposed budget to include arts funding of £115,000 for Norden Farm and £25,000 for the Old Court for 2022/23.
Cllr Andrew Johnson, leader of the council, said: 'Taking on board the community's strength of feeling around arts funding, as well as the findings of our own consultant's report and our constructive discussions with both organisations, we amended the proposed budget to maintain a council-funded public subsidy for arts in 2022/23.
'Such public feedback is critical because while the Royal Borough overall is an affluent area, we have among the very lowest Council Tax in England outside of London, which places financial pressure on budgets, especially with respect to areas of discretionary, non-statutory spend. There are also cost pressures in adults and children's services.'
Research published earlier this month shows local authority expenditure on cultural services has fallen by 50% across England since 2009-2010.