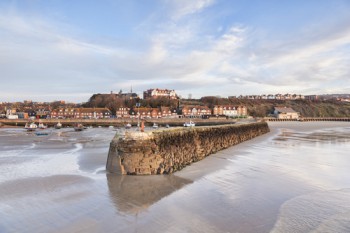 A district council is proposing a name change in order to stop people confusing it with 'a housing estate in Maidstone'.
An extraordinary meeting of Shepway District Council will take place next Wednesday to discuss changing the authority's name to Folkestone and Hythe District Council.
The council leader, David Monk, argues this will give the area a 'stronger geographical identity'.
'I regularly meet people who, after 40 years, still don't know where Shepway is, although some think we are a housing estate in Maidstone or on the Isle of Sheppey,' Cllr Monk said.
'We need a stronger geographical identity to support our regeneration, particularly in attracting new businesses to the district.'
'This proposal reflects the name of the parliamentary constituency and the two main settlements of the area where nearly two-thirds of the population live,' he added.
The area also contains a number of other places from which a name could have been drawn, such as Hawkinge, Romney, Walland and Denge Marsh and the North Downs.
However, Cllr Monk points out it would be 'impractical' to have a name that includes every area of the district.
A change requires the council to pass a resolution at a specially convened meeting. The resolution must be passed by a majority of at least two-thirds of those councillors present.