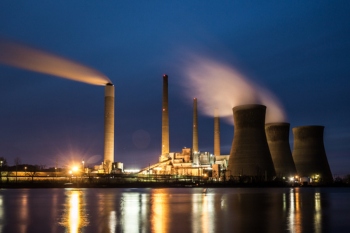 Nearly £10bn of local government pension funds are still invested in fossil fuels, new research has uncovered.
A report, published by Platform, Friends of the Earth and Friends of the Earth Scotland, found that despite 75% of local councils declaring a climate emergency, local government pensions had £9.9bn of investments in fossil fuel companies in 2019/20.
The local authority pension funds in Greater Manchester, Strathclyde and West Midlands accounted for a fifth of all fossil fuel investments, while Teesside, Dyfed and Dorset had the largest percentage of their assets invested in fossil fuels.
Robert Noyes, report author and campaigner & researcher at Platform, said: 'After a decade of austerity and the devastating economic impact of COVID across the UK, local councils can and should be using their pension funds to support local investment priorities.
'Instead of making risky bets on fossil fuels, let's channel the wealth in our pensions to local communities and build a better world beyond the pandemic. Whatever your stake in your pension - imagine what world you want to retire into – and push your pension to invest in it.'
The analysis shows that fossil fuels represent 3% of the total value of the Local Government Pension Scheme (LGPS). This is the equivalent of at least £1,450 invested per person, according to the report.
The campaign groups have created a dashboard to show the investments in more detail.?