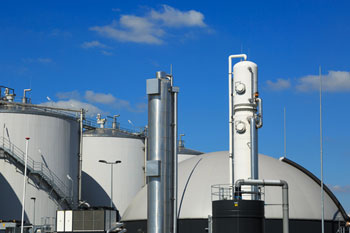 Local government pension funds in Greater Manchester and London have made a joint £60m investment in renewable energy projects.
It is the first venture for the two funds' £500m infrastructure investment scheme.
Some £9m has already been earmarked for Leeming Biogas, a plant based in Yorkshire which processes food waste to generate biomethane gas, and further investments are likely to be confirmed soon.
Chairman of London Pensions Fund Authority (LPFA), Sir Merrick Cockell, said: 'The steps we have taken with Greater Manchester Pension Fund over the past year are a prime example of how LGPS Funds can collaborate to make investments for the benefit of UK infrastructure and in order to meet their own long-term investment goals.
'It's our desire that others will see this success and look to see how they too can be a part of it.'
Tameside Council leader and chairman of the Greater Manchester Pension Fund, cllrr Kieran Quinn, said: 'I'm delighted that our collaboration with the LFPA has made its first investment. The capital we have allocated will allow both funds to increase investment in UK infrastructure while at the same time delivering the societal benefit of developing renewable energy projects across the country, including the north west.'