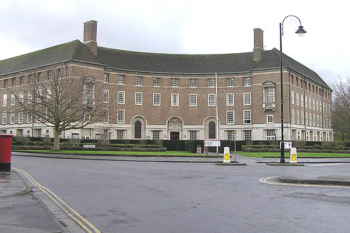 Three young children were left without any protection from their violent older brother after Somerset County Council failed to help their family, Ombudsman finds.
The boy's mother asked the council to consider placing him in a residential school because she struggled to cope with his violent outbursts, which were the result of his disability and special educational needs.
Between 2015 and 2018, specialists working with the family witnessed the brother hitting and kicking his siblings and throwing and using objects against them. A specialist nurse at his school reported the school had recorded 36 separate incidents of violence involving the boy.
The council provided the boy with a 52-week residential placement in May 2018.
An investigation by the Local Government and Social Care Ombudsman found the council failed to provide the respite it had assessed the family as needing for nearly three years. It also found the council did not do enough to assess the risk the brother posed to the younger siblings.
'Throughout the three years the council had a wealth of evidence both the mother, and the boy's school, struggled to cope with the boy's violent and unpredictable outbursts. Despite this, it sought to blame the mother's parenting style rather than provide the respite the council itself assessed the family as needing,' said Ombudsman Michael King.
'This left the family suffering both physical and psychological distress: the children have had to unlearn three years of coping behaviours, and the family was unable to enjoy quality time together.'
A spokesperson from Somerset County Council said: 'In this case we did not meet the standards we set for ourselves in the period up to 2018. We are a learning authority and have carefully considered, accepted and actioned all of the recommendations from the LGO, including giving an apology to the family.'
The council has agreed to apologise to the mother and pay her £8,250. This is made up of £2,000 for her injustice and £2,000 each for the younger children's injustice and £250 for the older boy, each to benefit the children.
Mr King commented: 'I am pleased the council has now agreed to my recommendations and hope the changes it has agreed to make will ensure disabled children and their families are safeguarded appropriately in future.'