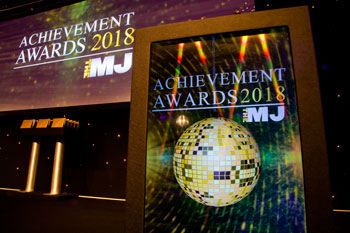 Five councils are in the running to be named as Local Authority of the Year 2019, it has been revealed as The MJ publishes its awards finalists.
In all, more than 100 awards entries have been named in 18 different categories, covering frontline services, leadership and individuals - all hand-picked from a record number of entries.
The winners of The MJ Awards 2019 will be revealed at a gala dinner at the Hilton Hotel in Park Lane, London, on June 26.
Editor of The MJ, Heather Jameson, said: 'The MJ Awards is a chance to recognise the extraordinary work of local councils across the country.
'Despite facing huge cuts to their budgets over the last decade, frontline staff are still working tirelessly to improve their communities and provide vital services to some of the most vulnerable people in the country - and that is to be celebrated.
'Being shortlisted for The MJ awards is a major achievement and all our shortlisted entrants should be very proud.
'On behalf of the team here at The MJ, I'd like to thank everyone who took the time to enter the awards, our expert judges and, of course, the sponsors who make the awards possible.'
The awards categories are:
Local Authority of the Year 2019
Best Commercial Council
Best Council Services Team
Best Social Housing Initiative
Care and Health Integration
Corporate Director of the Year
Delivering Better Outcomes
Digital Transformation
Highways Management
Innovation in Children's Services
Innovation in Communications
Innovation in Finance
Innovation in Property Management
Public Health Improvement
Rising Star
Senior Leadership Team
Transforming Lives
Workforce Transformation
Click here to book a table for the awards night