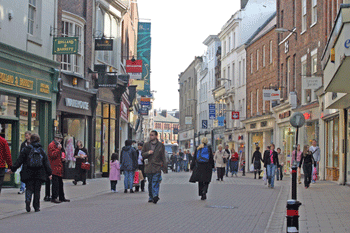 Knowsley Council has made an offer to buy Kirkby town centre in what it describes as a 'radical move'.
The council has taken this decision after repeated delays to regeneration schemes by the current owners – St. Modwen – and other private sector organisations.
'This council has been calling on the private sector to regenerate Kirkby town centre for a long time, but enough is enough,' said Cllr Graham Morgan, leader of Knowsley Council.
'We have worked tirelessly to encourage and support the private sector to deliver on their plans for Kirkby. However, despite our best efforts, the redevelopment of the town centre still hasn't happened and it's quite clear that we need to find a different model.'
St. Modwen had been 'extremely cautious' and refused to set a start date for redevelopment work to begin, said Cllr Morgan.
Knowsley Council said it considered all options before concluding that purchasing the town centre was the best way forward.
'We have never owned the shopping centre in Kirkby so buying it would be a big shift for us and a big decision to make,' said Cllr Morgan.
'It would come with significant risks and challenges but we have concluded that the best chance we have to get this scheme completed would be to buy St. Modwen's assets and deliver the rest of the improvements promised by them.'
A spokesperson for St. Modwen commented: 'I can confirm that Knowsley Council and St. Modwen are in talks regarding Knowsley Council making an offer for St. Modwen's interest in Kirkby Town Centre.
'The discussions, which are still ongoing, are positive and productive, with both organisations hopeful of providing an update with even more details once, and if terms are agreed.'
The agreement would see Knowsley Council and St. Modwen work in partnership to speed up the regeneration of the town centre.