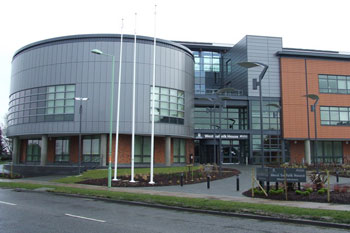 The residents of an East Anglian borough see their council as 'Dickensian', according to its mayor - even though leading councillors claim it as a national success story.
Margaret Marks, mayor of St Edmundsbury in Suffolk and a Tory member of the borough council, says many people regard their local authority as expensive and bureaucratic.
But she says once you explain clearly what the council does they realise their view is mistaken.
She says more must be done in local government to spell out clearly and simply what councils do, in language people understand.
St Edmundsbury is in the process of merging with neighbouring Forest Heath Council to create a new West Suffolk Council.
In a draft joint annual report the two council leaders, John Griffiths of St Edmundsbury and James Waters of Forest Heath, say: 'West Suffolk is a national success story and a UK leader in transforming how councils can deliver benefits that make a real difference to the people they serve.'
Mayor Margaret Marks told LocalGov: 'Many people see the council as expensive and ineffective arm of government - Dickensian and bureaucratic.
'But once you explain to people face to face about the position we're in and how we're going to solve it, they're fine.'
Photo: ©Keith Evans