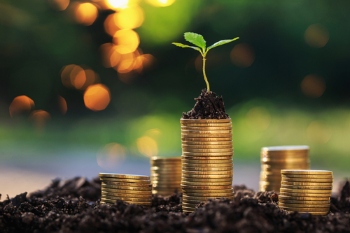 Telford & Wrekin Council has launched the West Midland's first crowdfunding campaign to try and raise half a million pounds for green initiatives.
The council's Community Municipal Investment (CMI) gives local residents the opportunity to invest a minimum of £5. Investors will earn 2.1% interest per year and the council will use the fund to support green projects.
Cllr Carolyn Healy, cabinet member for climate change, green spaces, natural and historic environment and cultural services, said: 'We want to ensure we support everyone across the borough to take action against climate change, and this investment opportunity gives you the chance to back a number of important local climate projects.
'Everyone has the chance to get involved by investing from as little as £5 into this Climate Action Investment, which aims to raise £500,000 to support a range of projects across Telford and Wrekin that will help us tackle the climate emergency.'
Launched in partnership with green investment platform Abundance Investment, the fund will help deliver projects from solar panels and energy efficient LED lighting replacement to bike sheds and EV charging points.
It will also pay for energy efficiency improvements to the council's temporary accommodation and buy two electric vehicles for the council's Outdoor Education team.
Emma Harvey, programme director at the Green Finance Institute, commented: 'Local Climate Bonds are a proven Community Municipal Investment solution that enables residents and community groups to have a meaningful role in their Borough's ambitious Net Zero plans.
'The new scheme launched today by Telford & Wrekin is an example of its active commitment to promoting innovative financial schemes to address the climate emergency, in accordance with the GFI and Abundance Investment's Local Climate Bond Campaign.'