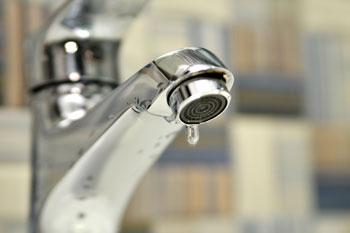 Enfield Council in north London has launched a scheme of annual checks on its properties in a bid to improve the standard of its social housing.
Dedicated 'MOT teams' will visit social housing properties in the borough each year to check their condition and put right any faults.
It says the initiative will be self-financing because it will reduce repair costs and cut the number of urgent call outs.
The council's contractors currently carry out 42,000 repairs to its 10,500 properties each year, mainly minor jobs such as fixing leaking taps and broken door handles.
But there is also a backlog of larger problems such as blocked drains.
The council says the new scheme will also help identify vulnerable residents who need extra help from social services.
Enfield council leader, Nesil Caliskan, said: 'Improving the quality of Enfield Council's accommodation was a key priority for me when I became leader and this new service will play a vital role in achieving that goal.
'These checks and works will proactively tackle issues before they require responsive repairs and will improve the condition of the entire property.'