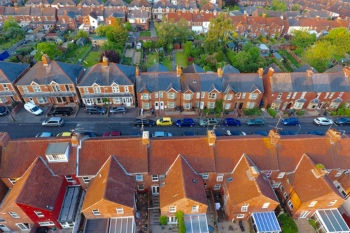 A 'radical' new approach to council housing would create 250,000 jobs and end the housing crisis, the Royal Institute of British Architects (RIBA) has argued.
RIBA is calling on the Government to give local authorities the support and resources they need to deliver the next generation of council housing.
It is calling for the Treasury to remove borrowing and spending restrictions on local authorities, grant funding for new social housing and for councils to have the freedom to set their own planning fees.
RIBA president, Alan Jones, said: 'We urgently need a radical new approach to council housing that will deliver safe, low carbon, healthy homes and spaces around them. Housing that creates identity, pride and belonging, and helps to drive the recovery from the economic impact of COVID-19 by creating new jobs and boosting our economy. With wide-ranging reforms to the planning system on the agenda, it is vital that government addresses the factors that have contributed to the failing system.
'If the Government is serious about 'Building Back Better' it needs to back local authorities to invest in their communities and build homes fit for the future.'