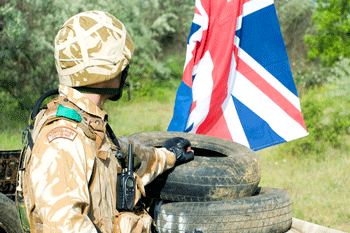 Crawley Borough Council has guaranteed an interview to armed forces veterans for all current and future vacancies at the local authority.
The Veterans' Interview Programme (VIP) was developed as part of the Crawley Armed Forces Community Covenant, a voluntary programme that encourages employers to offer interviews to those ex-service personnel who meet the essential criteria of the job for which they have applied.
It is hoped the scheme will improve the transition and settlement into civilian life, while giving veterans a chance to showcase how their skills and experience could benefit a potential employers' business.
To help both applicants and recruitment managers, the council's online application form now allows applicants to state if they are a veteran.
Cllr Chris Oxlade, cabinet member for community engagement, said: 'This programme recognises that ex-servicemen and women have a huge amount to offer potential employers with a wide range of experiences and skills arising from their service in the armed forces including leadership, teamwork and organisation.
'I'm delighted that we are one of the first local authorities to sign up to the Veterans' Interview Programme and hope that this scheme encourages ex-servicemen and women to consider applying for positions at the council.'