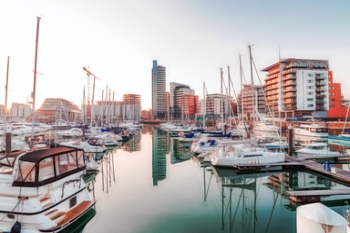 Southampton City Council has given the green light to two new developments that will see over 1000 homes built in the city.
The council's Planning and Rights of Way Panel has approved both the Leisure World and Bargate developments, which will see 650 new homes and approximately 519 residential units delivered on each respective site.
Cllr Christopher Hammond, leader of Southampton City Council, commented: 'After one of the most challenging year's we've ever faced as a city, Southampton is ready to bounce back.
'These two new developments represent a combined investment of around £350m and create over 1,000 jobs during construction.
'Each proposal will provide much needed new homes and leisure facilities in the city and help improve connectivity, showcase historic walls, and green public spaces will be created that reflect Southampton's incredible heritage.'