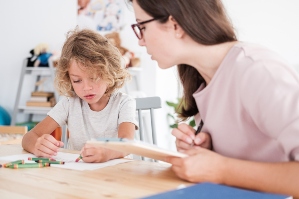 A council says it expects to save more than £1m on its SEND and mainstream school transport budgets after switching from planning home-to-school routes manually to digitally.
East Sussex County Council (ESCC) said its transport planning team had previously used Google Maps and could spend up to seven hours working out journeys for just one SEND school.
In July 2019, ESCC started using routing software developed by QRoutes, after hearing about its success from other local authorities. The online tool is very straightforward to use.
The council said it now took planners minutes rather than hours, freeing them up to focus on the best journeys for the students' needs and optimising home-to-school transport routes.
The first school to benefit was Torfield School in Hastings which is for children and young people with a range of special educational needs.
Principal Transport Officer Robert Sullivan, from ESCC, said: "QRoutes is an extremely easy tool to use and planners have adopted its use across the transport department.
"The product was used to optimise routes into Torfield School across two sites showing drastic improvements in efficiency.
"The delivery of which showed initial results reducing six routes, 115.6 fewer travelled miles, 3.26 fewer travelled hours for pupils and a daily cost reduction of £1445.75 - a 33% cost saving.
"Extrapolated across SEND and mainstream schools across the rest of the region, total savings are expected to exceed £1 million."
"When routes have been manually planned there's always the niggle that it could be better. But, by using QRoutes we know we will always get the most efficient output."
Planners - with their expert local knowledge - always remain in control and it is easy to manually adjust solutions.
For more information visit qroutes.co.uk