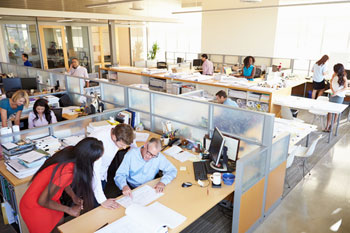 Crawley Borough Council has purchased its first office building under plans to generate income to fund council services.
The council has bought Atlantic House for £4.75m, which is currently occupied by EDF Energy. The company took out a 10-year lease in March 2014, paying £355,600 rent per year.
Cllr Peter Smith, cabinet member for planning and economic development, said: 'The rental income generated from our investment in Atlantic House will be used to help fund council services.
'Our officers have been searching for appropriate properties to buy since last summer and this was the first that was considered to be an excellent purchase.
'We're pleased to have secured this investment and expanded our commercial portfolio, as part of our drive to tackle the Government's cuts by finding new ways to generate income, rather than cutting away services.'
The council's commercial property estate already generates around £4m a year.