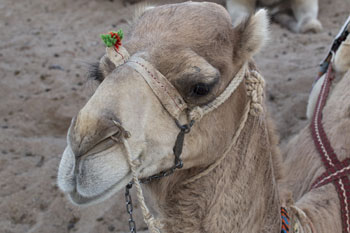 A Christmas seafront parade featuring the three wise men riding real-life camels is set to go ahead despite massive opposition.
More than 80,000 people have signed a petition urging South Tyneside Council to ditch the event, due to take place in South Shields on Friday.
They say it is cruel, because of the crowds and the noise of fireworks, and sends out 'the wrong message about animals and how they are expected to perform as entertainment'.
But the council has hit back, saying the camel parade is 'one of the highlights of our festive celebrations.'
Deputy leader Alan Kerr said: 'The event always has a wonderful atmosphere and attracts people to South Shields who line Ocean Road to watch the camel parade.
'This year's camel parade promises to be an evening of sensational seasonal entertainment, live music and a stunning fireworks display.
'Friday evening boasts everything you would expect to see at Christmas plus a great deal of wow factor packed into this superb free family event.'