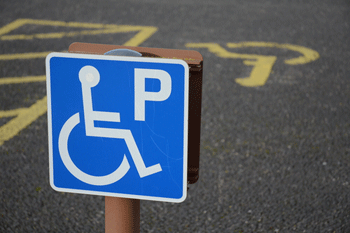 North Somerset Council has declared a month long amnesty to encourage people to hand in out-of-date blue badges.
At the end of September, the south western council announced anyone in possession of an invalid blue badge would be able to hand it in during October without fear of prosecution.
The badges are designed to allow disabled people to park close to their destinations without being penalised. There are currently 12,000 issued in north Somerset.
Their misuse, i.e. using out-of-date or altered badges or using one when the badge holder is not present, is a criminal offence and carries a fine of up to £1,000.
Cllr Elfan Ap Rees, deputy leader of North Somerset Council, said officers confiscated 12 badges that are being investigated for misuse in just one weekend recently.
'This has an effect on genuine blue badge holders but also upsets the general public seeing abuse of the system,' he said.
'We are therefore introducing this temporary amnesty to give those with invalid or expired blue badges a final chance. After that officers will be cracking down hard with prosecutions for fraudulent use.'
This follows a report from the Local Government Association (LGA) last August that found the number of blue badge thefts has risen by a fifth in the past 12 months and has trebled in three years.