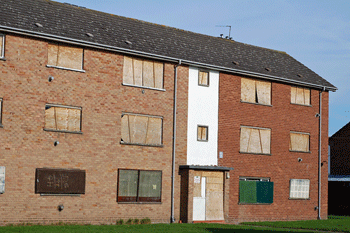 Homes left empty long-term in Newport would be taxed at double the normal rate under plans being considered by the city council.
It says there are more than 1,100 homes in the area which have been left unoccupied for more than 12 months.
Newport City Council says bringing them back into use could improve the quality of life in those communities while also increasing the availability of affordable homes.
Residents are being consulted over the plan to charge double the normal council tax on properties that have been unoccupied and substantially unfurnished for a continuous period of at least two years.
Other councils in Wales have already taken similar measures after new powers were introduced by the Welsh Government in March – Anglesey has agreed a 25% levy while Pembrokeshire is planning to charge 50% extra from April next year.
The consultation will continue until the end of this month.