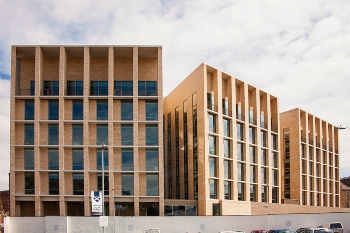 A Scottish council is considering furloughing a limited number of workers in a bid to limit the financial impact of the coronavirus crisis.
Dundee City Council is currently reviewing if any of its income generating services could make an application to the Government's Job Retention Scheme to furlough staff in 'a small number of cases'.
The council has published a report into the financial impact of the coronavirus crisis, which shows it has received a 79% increase in crisis grant applications, while council tax reduction applications have gone up by 65%.
It warns that the extra £3.3m funding from the Scottish Government is unlikely to fully cover additional costs after the crisis?.
Council leader, John Alexander, said: 'This report is an appraisal of where we stand. It is important that we highlight these issues as openly as possible and we must continue to monitor the situation.
'However, I can reassure everyone in Dundee that the council and its partners will not cease in our efforts to help our communities get through this unprecedented time.'