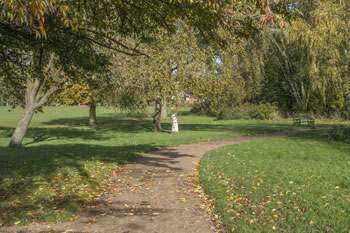 Telford & Wrekin Council is considering protecting more than 100 green spaces from future development under its new Green Guarantee.
The Green Guarantee, part of the council's Local Plan, would formally recognise the importance of 116 public spaces, along with six Local Nature Reserves and ten Sites of Special Scientific Interest.
If approved, the council will ask the local community to identify another 50 Community Green Spaces next year.
'Our green guarantee shows how we are working to ensure that we can protect council-owned land that people use for their leisure and recreation from development,' said Cllr Richard Overton, cabinet member for housing, public health and protection.
'We want to ensure that everyone has the opportunity to benefit from the green spaces we have in the borough and that these will be protected for future generations to enjoy.
'Living close to accessible and open green spaces is good for people's health and helps tackle issues such as stress, obesity, heart disease and mental health as well as ensure that our borough continues to have the facilities of a modern progressive town with many accessible green spaces.'